Share video:
Facebook
Twitter
Sign Up and Create Your Thon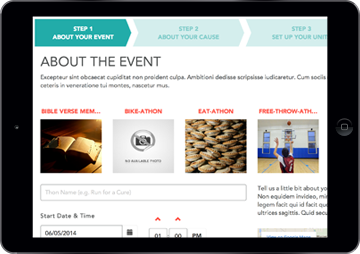 Here you will put in the name of your Thon, the date of your thon, your fundraising goal, and the limits of your Thon. You can also choose a pre-set Thon.
Add Participants to Your Thon
Whether it is just you in your Thon, or hundreds, each participant gets their own page.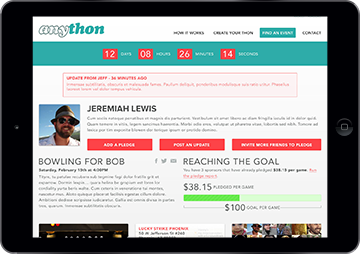 Share Your Thon and Get Pledges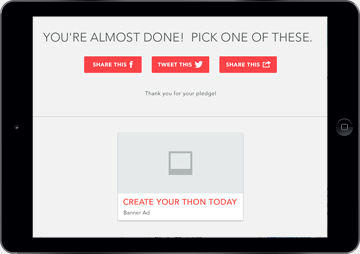 Share on Facebook, Twitter, or Email. Sponsors can pledge you a dollar amount per unit ($1/mile) or just give a simple donation ($20).
Do Your Thon and Upload the Results
After your Thon is over, you will tally the results of each participant and log them in online to generate amounts owed by sponsors. Sponsors will be charged automatically based on the results entered.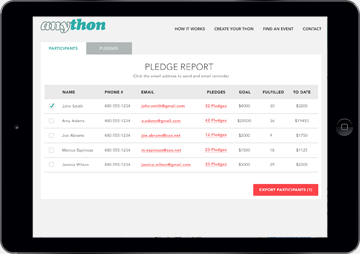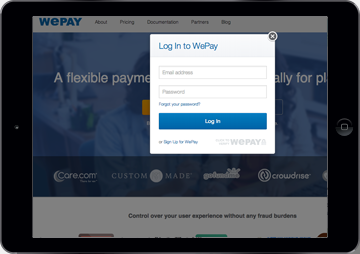 Individuals will be paid after their Thon is over, and non-profit organizations will get their checks automatically sent to them.